Leadership and Board of Strategic Service
The ARCHANGEL AIRBORNE Board exercises direct leadership over mission operations. The Board provides strategic and operational guidance to the organization.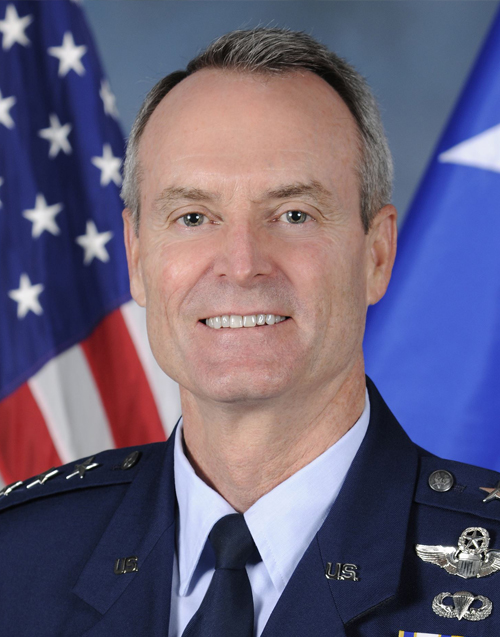 Lt. General Darryl L. Roberson, USAF (ret.)
Chairman of the Board
Lt. Gen. Darryl L. Roberson assumed chairmanship of the ARCHANGEL AIRBORNE Board of Strategic Service in 2019 after his final active duty assignment one year earlier as commander of the largest wing in the USAF, the Air Education and Training Command, Joint Base Randolph-San Antonio, Texas.

General Roberson is a graduate of the U.S. Air Force Academy, Euro-NATO Joint Jet pilot training and the National War College. He has been a Thunderbird air demonstration pilot, a Congressional Fellow on Capitol Hill and has served on the Air Staff and Joint Staff at the Pentagon including as the Vice Director for Operations. He has commanded a squadron, operations group, three wings, and prior to becoming the AETC commander was the Commander, 3rd Air Force/17th Expeditionary Air Force, Ramstein Air Base, Germany. He flew combat missions in Iraq during operations Desert Storm in 1991 and Iraqi Freedom in 2003 as well as in Afghanistan during Operation Enduring Freedom in 2012.

A command pilot with more than 5,400 flight hours including 869 combat hours, Darryl has flown the F-4, F-15, F-16, and F-22. Anyone who knows "OBD" knows what a huge role wife Cheryl has played in his extraordinary career since they first met at the Air Force Academy in 1982. Darryl and Cheryl have two children, Courtney and Chad (who currently serves in Afghanistan, flying F 16s like his dad) and live in Reston, VA, where Darryl is Executive Director, Washington Military Operations, GE Aerospace..

Darryl takes the stick to become the organization's second Chair having followed its progress for the last five years. His grounding in the Catholic faith in combination with unparalleled leadership qualities bode well for ARCHANGEL AIRBORNE and those we serve.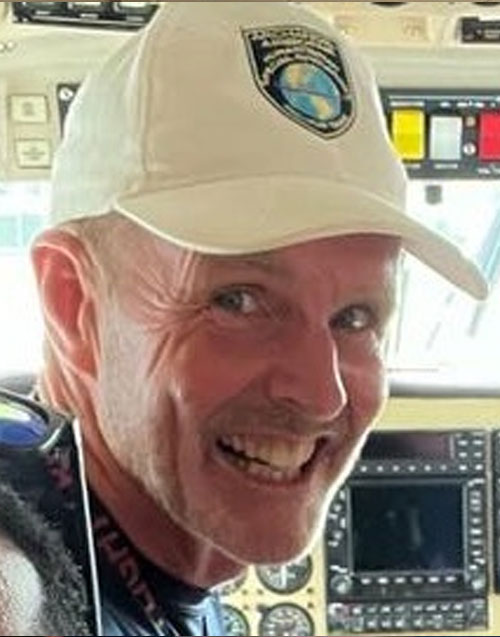 Peter Sloan
President
Peter Sloan learned to fly on his father's lap in a Cherokee 140. By age 17 he obtained his pilot's license and a Wright Brothers scholarship to the Millard School in Oregon. He entered the class of 1985 at the United States Air Force Academy in Colorado. Following graduation, he earned his wings at Undergraduate Pilot Training at Vance AFB. Fighter, Attack, Reconnaissance qualified, Peter was honored to become a FAIP (First Assignment Instructor Pilot). After completing instructor training at Randolph AFB in San Antonio he returned to Oklahoma as an IP (Instructor Pilot).

Returning to civilian life in the mid-1990's, Peter became Chief Pilot of a successful Part 135 Executive Charter Operation and Vice President of its aircraft sales division. He holds Airline Transport Pilot and Certificated Flight Instructor/Instrument Flight Instructor ratings.

Pete desired to apply his military tradition and training to a vocation of service and studies, so he worked at the Salvation Army while matriculating in graduate school, studying theology at the Weston Jesuit and Harvard Divinity Schools. He also received expert instruction in nonprofit organizations and governance at the Kennedy School. He earned his Master's degree and was graduated Magna Cum Laude in 2005. Pete then entered religious life with the Capuchin Franciscan order and served with the Friars for 3 years before leaving the order to co-found a 501(c)3 in Washington, D.C. called The Franciscan Action Network. He also acquired a graduate degree in Franciscan Spirituality from Washington Theological Union in 2008.

Since 2007, Peter has worked in Haiti in support of the Catholic Church's parish twinning program with Notre Dame D'Altagrace in the Fort Saint Michel region of Cap Haitien. His insightful Op Eds and articles have appeared in Time Magazine, New Yorker, Washington Post, Boston Globe and the Catholic Standard. Peter lives with his wife, an attorney and pro bono legal advisor to ARCHANGEL AIRBORNE, and their children in the Washington D.C. area. He owns and operates a Piper Cheyenne 2 that he flies for family travel as well as mission deployments.

Peter is honored to serve on the Board of Strategic Service for ARCHANGEL AIRBORNE. He finds great inspiration in the opportunity for infusing the best practices of military excellence and precision with the mission of a dedicated humanitarian special operation designed to provide lifesaving and transformative service in places of extreme need, disaster and instability.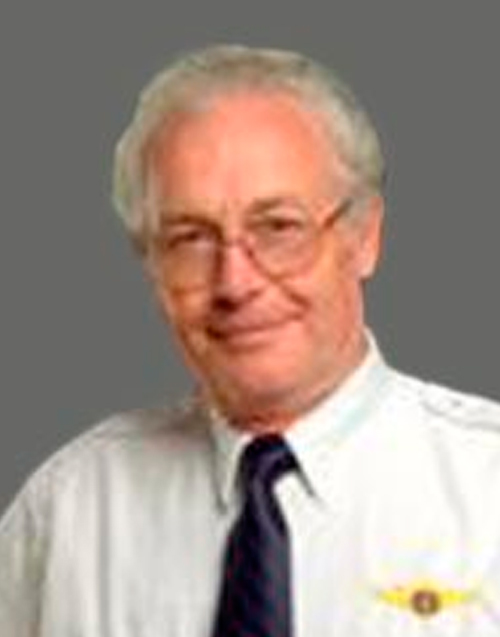 Thomas Michael Lovelace, AP, IA
Vice President/Treasurer
Thomas "Mike" Lovelace began his aviation career with the United States Air Force and trained in the maintenance of century-series jet fighters. Mike served proudly as Crew Chief with an F-100 Supersonic fighter squadron in Germany during the Vietnam era. Mike transitioned to work with Pan Am airlines and was based at JFK airport. He supervised the maintenance of the Pan Am fleet, including the massive Boeing 747. After twenty years of service with Pan Am, Mike created his own full service Fixed Base Operator Flight School and Maintenance Base: TML Aircraft (www.tml-aircraft.com). His goal was to provide a superlative experience for all people who wished to experience the dream of flight - whether they be new pilots or seasoned aircraft owners. An accomplished aviator himself, he knew well that the key to success in aviation was unswerving dedication to safe, best practice. Moving to N30 Cherry Ridge Airport in Honesdale, PA in 2003, Mike constructed a facility that encompassed his vision of a 'total' flight center. From this base, he skillfully oversees Part 135 operations as Director of Maintenance and provides expert care and inspections for all types of aircraft; from the venerable Piper Cub to Piper Comanches, Navajo Chieftains, turbine Piper Cheyennes and King Airs. As the Vice President Chief Maintenance Officer and CFO for ARCHANGEL AIRBORNE, Mike infuses his dedication to quality, safety and stewardship to ensure that each mission is completed successfully.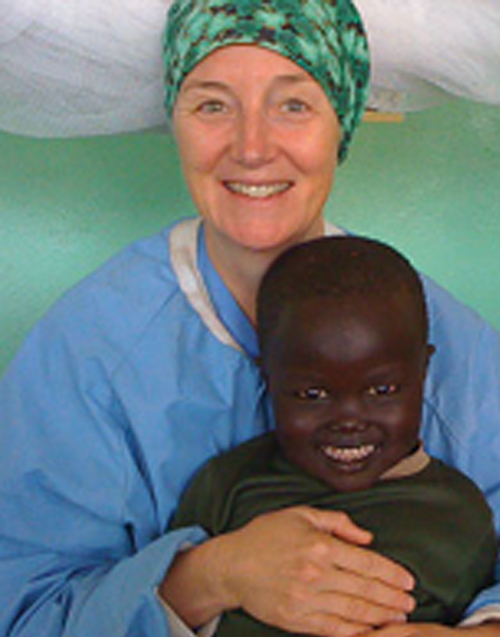 Sister Deirdre Byrne, MD
Medical Officer, Board of Directors
Sister Deirdre Byrne is an active missionary sister and superior and a board-certified family practitioner and general surgeon. She retired with the rank of Colonel from the United States Army in 2009 after 29 years of service in the military She was extremely grateful for the opportunity to have served the "brave soldiers" while deployed to Afghanistan. "The military put me through med school. I felt really good about being able to finally give something back, especially when I went to Afghanistan," she says.

A native of the Washington, D.C., area, Sister Deirdre (known to many as Sister DeDe) followed in her thoracic surgeon father's footsteps and entered medical school at Georgetown University, where she eventually completed a surgical residency. During that time she also joined the Army. After a life of medical and military service in far ranging areas, she eventually was led to the Little Workers of the Sacred Heart community whose charism involved performing overseas medical missionary work and providing free medical care for the poor and uninsured. The over 100-year-old community includes 400-500 members. By 2000, the board-certified Dr. Deirdre Byrne made her commitment to the Little Workers and began her novitiate training in earnest.

Over the years, Sister Deirdre has found it easy to integrate her medical and military service into her religious vocation. Though comfortable in scrubs, she wears a full black or a white working habit when she can, and is grateful for the impact it has on those to whom she ministers.

Sister Deirdre's other charitable medical/surgical service includes hands-on ministry in the rubble of the twin towers following the terrorist attack on 9-11, and annual medical missions in Kenya, Haiti and Sudan. She currently acts as the clinic director of the Spanish Catholic Center, serving the uninsured in the Washington Diocese. She is also a general surgeon who works through the clinic to serve those in need and is the superior of the D.C. Little Workers of the Sacred Hearts house, where the sisters run a pro-bono physical therapy clinic and diabetic eye clinic, as well as a pre-school for underserved children.

Sister Deirdre Byrne looks forward to serving with ARCHANGEL AIRBORNE to support medical and surgical best practices as well as inspiring team members to a higher ordered life of intense engagement with the needs of humanity globally.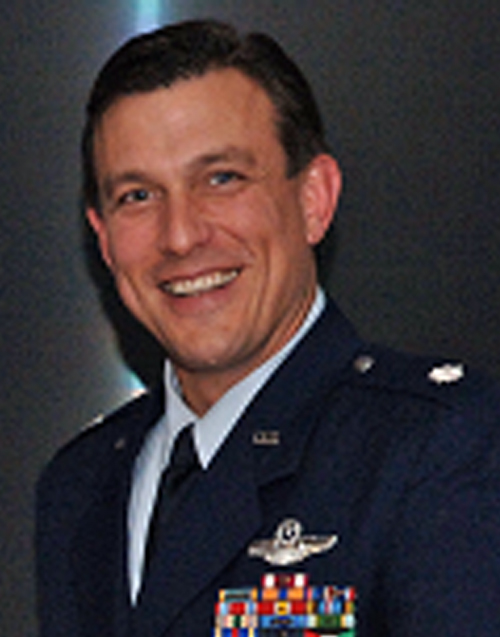 Joseph 'Mike' Clark, BS, MS, ATP
Lieutenant Colonel U.S.A.F. retired
Board of Directors
Mike graduated from the United States Air Force Academy in 1986 with a Bachelor of Science in Basic Science. He graduated with honors from Embry-Riddle University in 1991 with a Master of Science degree in Aeronautical Science. The son of generations of first responders, as an Air Force Lt Colonel and Command Pilot, he served in combat and humanitarian support roles through numerous areas of operation around the globe over his 24-year career. He has commanded humanitarian missions throughout Africa, the Middle East, Central America and the Pacific. His accolades are many, having earned 4 Meritorious Service Medals and 8 Aerial Achievement Medals. He was handpicked to command missions to McMurdo Station, Antarctica for the National Science Foundation's Antarctic Research Program. He has flown in direct support of the White House Military Office, to include Air Force Two lead pilot as well as an Air Force One Advance Agent.

He is an International Gulfstream Captain with nearly 12,000 hours in numerous aircraft including the T-37, T-38, C-141B, C-17, GIII, GV, G450, G550 and G-650. He is the President of an aviation company, managing a multi-million dollar worldwide airlift operation that spans every continent. He is married with two children and lives in the DC area. Mike's expansive aviation and worldwide experience, energy, vision and desire to help others will serve Archangel Airborne and those in need.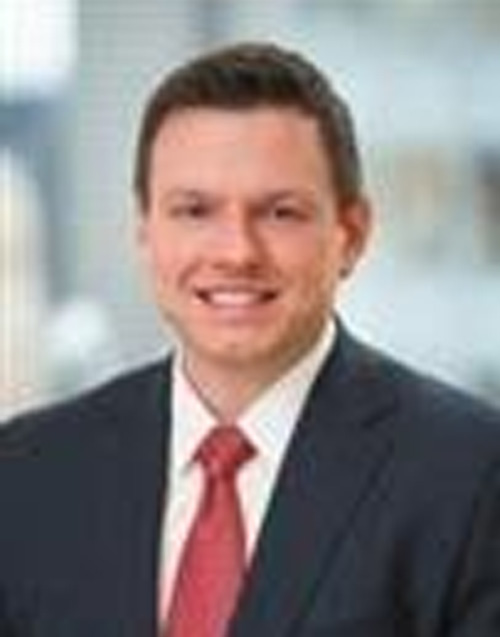 Joseph Pohlkamp
Secretary, Board of Directors
Joseph Pohlkamp is an associate in the New York office of a major international law firm. He concentrates his practice on complex structured finance, securitization transactions, peer-to-peer lending, fund development, as well as commercial real estate and financing transactions.

Joseph received his J.D. from Cornell Law School, where he served as an editor on the Cornell Journal of Law and Public Policy. He served as president of the Cornell Business Law Society and coordinated Cornell's Mock Transactional Competition. He received his B.A., with distinction, from the University of Virginia (UVA), where he double-majored in history and government. During his time at the UVA, Joseph started the UVA Chapter of Students Helping Honduras. He spearheaded projects and raised funds in excess of $500,000 in order to rebuild 60 demolished homes and establish a women's education endowment fund in El Progreso, Honduras.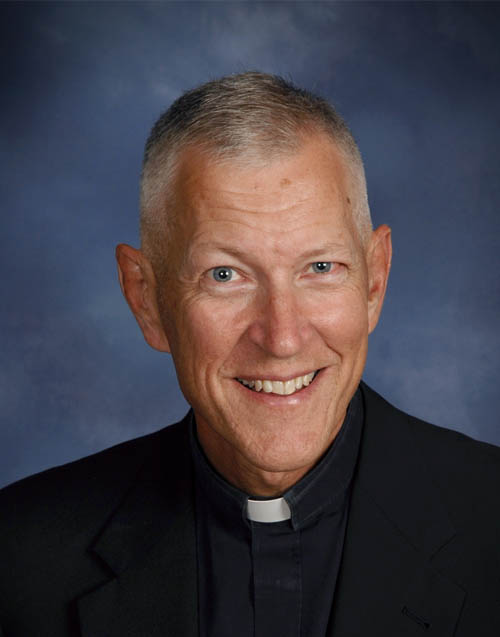 Fr. Gary Studniewski
Chaplain
ARCHANGEL AIRBORNE's second chaplain, Gary R. Studniewski, was born in Toledo, Ohio in 1957, and received an ROTC commission in the U.S. Army at the University of Toledo in 1979. As a Lieutenant he served in the 82d Airborne Division Artillery. Next assigned to United States Army Europe, 1983-1986, he served as battalion adjutant and firing battery commander, among other assignments.

In 1989 the young Capt. Studniewski left active duty to study for the Catholic Priesthood. Co-sponsored by the Archdiocese of Washington and the Archdiocese for the Military Services, USA, his formation took place at the Pontifical North American College in Rome, 1990 – 1995. Ordained to the priesthood in 1995, Fr. Studniewski served as Parochial Vicar at St. John's Church in Hollywood, Maryland. He received the Monsignor William Awalt Award for Youth Ministry in the Archdiocese of Washington in 1997.

In 1998 Father Studniewski re-entered active Army service as a chaplain. He served as the 82nd Airborne Division Support Command Chaplain from 1998 – 2000, the Task Force Chaplain for the Multinational Force and Observers, Sinai, Egypt in 2001, and the Deputy Installation Chaplain at Fort Belvoir, VA, 2002 – 2005. In May, 2005 he was reassigned to the Office of the Chief of Chaplains, Personnel Directorate, at the Pentagon, before being deployed in support of Operation Iraqi Freedom in 2008.

Brigade and Garrison chaplaincies followed and then In July, 2012, came an assignment as Command Chaplain for U.S. Army North (5th Army) at Fort Sam Houston, TX. His last Army assignment was as Command Chaplain, Joint Forces Headquarters-National Capitol Region/Military District of Washington, 2014 – 2016.

Father Gary retired from the Army as a Colonel in July 2016. Father Studniewski holds a Masters in Strategic Studies at the U.S. Army War College, 2014, as well as a Bachelor of Sacred Theology and a Licentiate in Sacred Theology from the University of St. Thomas Aquinas (Angelicum) in Rome. Father is a member of the Equestrian Order of the Knights of the Holy Sepulchre and the Knights of Columbus, 4th Degree.

Father Gary returned to the Archdiocese of Washington in November, 2016, where he serves as pastor of St. Peter's on Capitol Hill.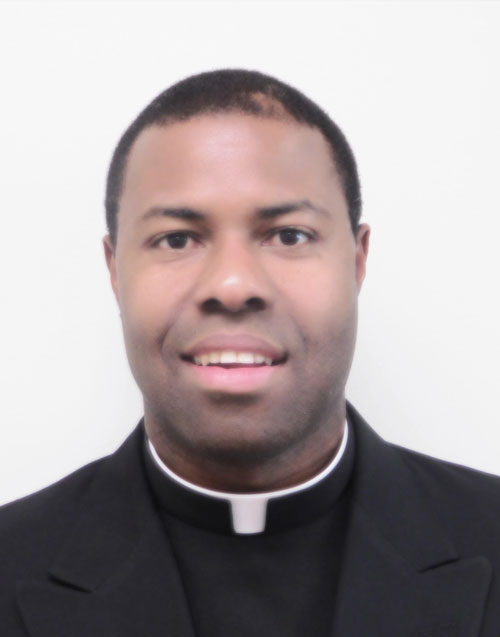 Fr. Wesler Hilaire
Associate Chaplain, Board of Directors
Fr. Wesler Hilaire of the diocese of Palm Beach, Florida, brings his Haitian roots and tongue to the Board of Strategic Service. Fr. Wesler was born in Haiti and studied with the Capuchin Franciscans alongside Peter Sloan. Now a Parochial Vicar for the parish of St. Joseph's in Stuart, Florida, Fr. Wesler is advantageously situated both geographically and ministerially to aid the ARCHANGEL AIRBORNE mission. Fr. Wesler will join Mission XXVI or XXVII.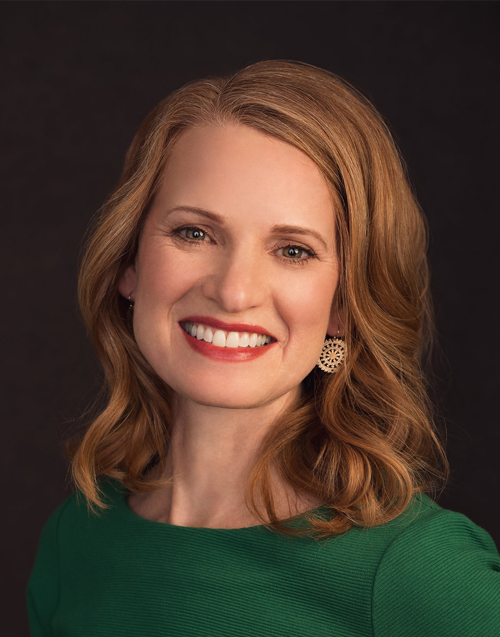 Anna Quast, NP
Clinician, Board of Directors
Recently back from London where she earned her Masters in Public Health, Annie has been seeing patients at our Cap Haitien clinic for over ten years. Her clinical experiences in Africa and globally have helped shape ARCHANGEL policy in Haiti. She models clinical standards for our Haitian clinical partners and she helped create a women's empowerment training at the grass roots level in the Central Plateau region of Haiti.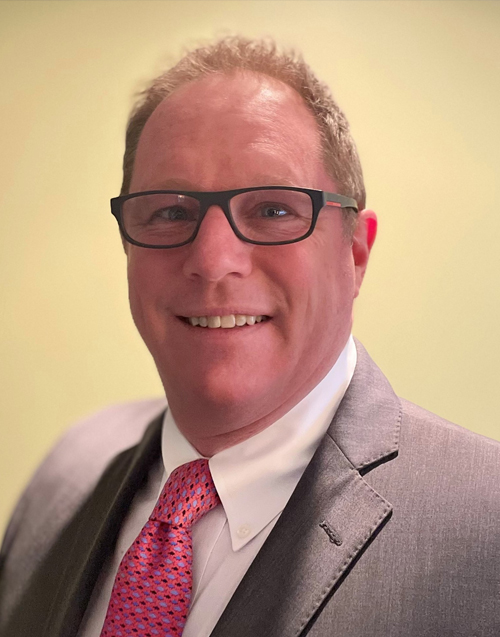 Stephan C. Sloan
Technology, Board of Directors
Since graduating Cum Laude from Salve Regina College in Newport, RI, Stephan has achieved diverse successes in the private sector, principally in brokerage, financial consulting, and investment banking fields. An instrument rated, multi-engine pilot and veteran of domestic and international ARCHANGEL AIRBORNE missions, Stephan's technology contributions shape policy and capacity in dramatic ways. A husband and father of three, Stephan is treasurer for a nonprofit that affords creative opportunities to urban middle and high-school age students. He also serves as Trustee in the Episcopal Church, Rhode Island diocese.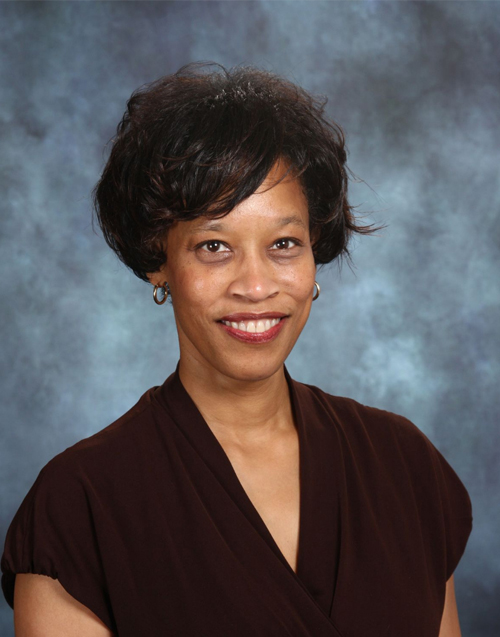 Karen Clay
Education, Board of Directors
Karen has accumulated numerous academic, leadership, spiritual and administration credentials during a 13 year span in the Archdiocese of Washington. A gifted catechist, Karen earned a Master's degree in Education, Summa Cum Laude, from Marymount and a Bachelor's in communication from University of Michigan. Principal of St. Peter's School on Capitol Hill in Washington, DC, for the last three years, Karen tends to the relationship between her school and its Haitian twin school, Notre Dame D'Altagrace, in Cap Haitien.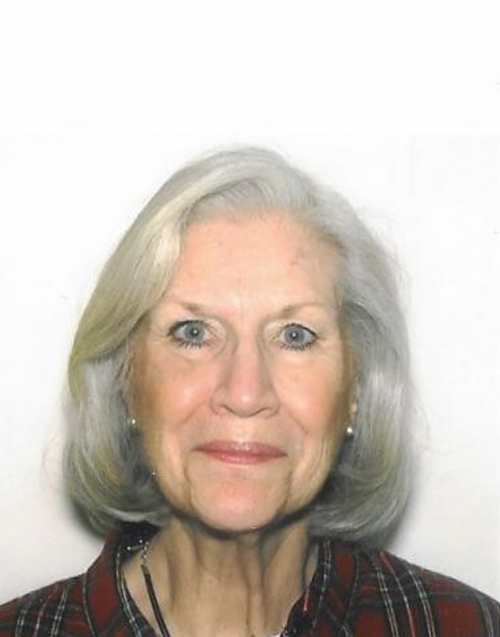 Pat O'Hara
Development, Board of Directors
Pat's quiet walk of Gospel values as a parishioner of St. Peter's on Capitol Hill and long-time support of ARCHANGEL AIRBORNE and Catholic social services to the economically disadvantaged is a model for all. The Board of Strategic Service humbly recognizes this longevity and welcomes Pat as newest member in the hopes of inspiring others to do the same.